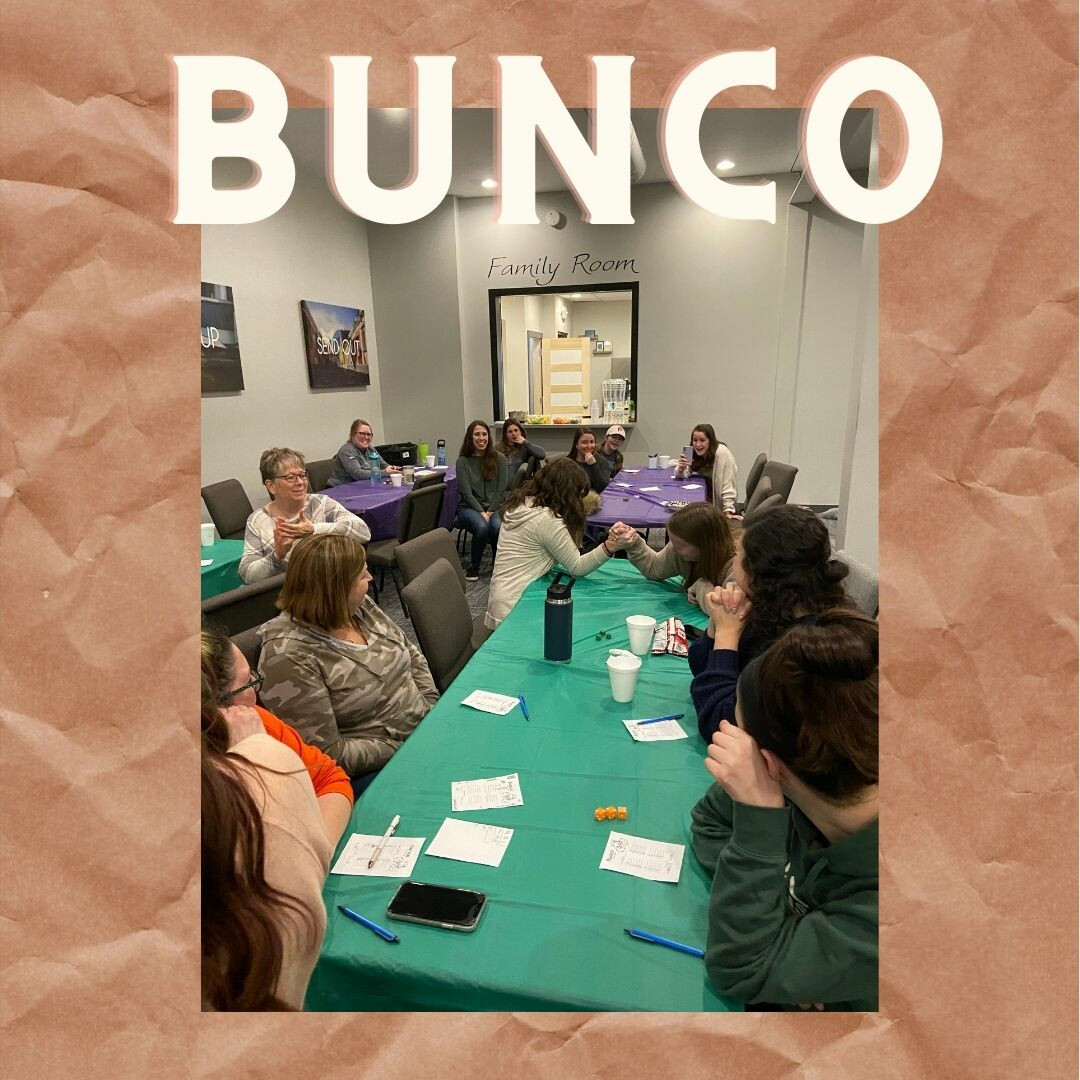 Saturday, September 24, 2022
,
5:00 PM - 6:00 PM
Men and Women (Married or Single!) can get in on the BUNCO action this time. Bring $5 towards prizes and join us for an evening of fun and fellowship.

Dinner at 5, no previous knowledge of how to play the game required! Childcare will be provided, please sign up so we know how to plan.
Contact Jill with any questions.